Exhibitions
Communication and Space
HTA Luzern, Schweiz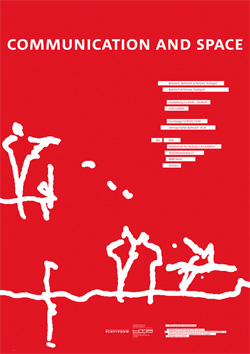 Zum ersten Mal in der Schweiz werden in einer Ausstellung an der Hochschule für Technik und Architektur Luzern die unkonventionellen Projekte und die innovative Arbeitsweise des international bekannten Architekturbüros Behnisch, Behnisch & Partner, Stuttgart vorgestellt. Unter dem Titel Communication and Space werden auf einer Fläche von ca. 700 m2 Entwurfsprozesse anhand professioneller Darstellungen und zahlreicher Modelle bis zur Fotodokumentation der gebauten Objekte gezeigt. Die Ausstellung richtet sich besonders an Studenten der Bauhochschulen sowie an Architekten, Architekturverbände und Vertreter der Bauindustrie.
Konzeption Ausstellung und Katalog: OCKERTUNDPARTNER, Stuttgart
Organisation: Architekturplattform, HTA Luzern
Ort: HTA Luzern, Technikumstrasse 21, 6048 Horw, Schweiz
Ausstellungsdauer: 12.März 05 – 29.April 05
Made in Germany
Barcelona, Riga, Belgrad, Istanbul, Tiflis and other cities
Touring exhibition organised by the Goethe-Institut in collaboration with Galerie Aedes
On display: Norddeutsche Landesbank in Hannover, Germany
Barcelona, Riga, Belgrad, Istanbul, Tiflis and other cities
(July 2004 - 2006)
5a Bienal de Sao Paulo, Brasil - Metropolis Exhibition
Berlin Segment with project Academy of Arts, Pariser Platz, Berlin
(September 14 - November 2, 2003)
Behnisch & Partner | Behnisch, Behnisch & Partner
Gallery SIX BOX Beijing, China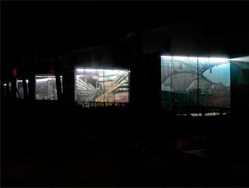 This exhibition, which is organised by the Goethe-Institut Beijing in collaboration with Architekturforum Aedes, Berlin, presents projects which had and still have a decisive influence on the development of the Behnisch practices and beyond.
Gallery SIX BOX
Beijing, China
(September 10 - 22, 2003)
Günter Behnisch - Buildings in Stuttgart
A major retrospective of buildings by Behnisch & Partner was presented by the Galerie der Stadt Stuttgart in 1992. 11 years later and after numerous exhibitions in a variety of countries the Weißenhof Architecture Gallery is now focussing on buildings in Stuttgart.
A total of 22 buildings have been realised in the city, home for a good 50 years now for both practice and Günter Behnisch and his family. Black and white photos show these buildings along with numerous competition entries for the projects in the city of Stuttgart.
The range of projects in Stuttgart is as diverse as the overall œuvre, ranging from several early schools, for example the Sommerrainschule and the Vogelsangschule in Stuttgart's West, through the more well-known administration buildings for the Charitable Service of the Lutheran Church, the Landesgirokasse "Am Bollwerk", the Hysolar Research Institute, the two "Kindergarten" projects in Neugereut and Luginsland, the transformation of Königstraße and Schlossplatz into a pedestrian area, to the latest project in the city, the re-modelling of Theodor-Heuss-Haus, which was completed in 2002.
The practice has participated in many competitions in Stuttgart, only a small selection of which can be displayed in this exhibition. A few architecture models complement the photographs. Last, but not least, some private photos, drawings and water colour paintings from Günter Behnisch's private archive are to be seen.
Architekturgalerie am Weißenhof
Am Weißenhof 30
70191 Stuttgart
www.weissenhofgalerie.de